Welcome to the Bowen PTO! We are looking forward to a great year with our vibrant Bowen community. There are many programs, events and initiatives planned for the year that will enrich our student's experience and enhance our Bowen community. We wholeheartedly invite you to participate in PTO activities throughout the year and thank you for taking the time to be involved. It is a sure way to put a smile on your child's face.
Of Note
Our Community Notes page is now updated. Check back often for Newton events and information.
Thank you!!
A huge thank you to everyone who made the Bowen Halloween Dance Party such a success. Have a happy and safe Halloween.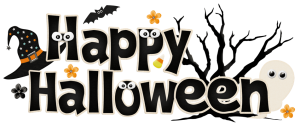 Fundraising
Bowen Walks the Walk
Please support the Bowen PTO through our annual fundraiser walk on November 2. Students take pride in completing laps on the Bowen upper field while knowing their sponsorship will contribute to the Bowen community's PTO funds. Money raised will support PTO programs such as Creative Arts and Sciences, community events and other programming throughout the year. Please support your student and the Bowen Community.
Bowen PTO Directory
The Bowen PTO Directory is now on-line! To access, please click the link below and enter your log-in information or download the MySchoolAnywhere app.