Welcome to the Bowen PTO! We are looking forward to a great year with our vibrant Bowen community. There are many programs, events and initiatives planned for the year that will enrich our student's experience and enhance our Bowen community. We wholeheartedly invite you to participate in PTO activities throughout the year and thank you for taking the time to be involved. It is a sure way to put a smile on your child's face.
Thank you!
Mystery Dinner
Thank you to everyone who made our Mystery Dinner so successful. A special thanks to the organizers of this fantastic evening as well as our hosts for appetizers and desserts and everyone who hosted a main course. 
Understanding our Differences
Thank you to all of the volunteers who helped with the recent 3rd, 4th and 5th grade Understanding our Differences programs. Our next programs will be in March, so please watch the newsletter for more information.
Upcoming events
This Friday, February 8, is Bowen's Walk, Bike and Roll to School day!
Walk, bike or roll to Bowen or to your bus stop on Friday – rain, snow or shine. Consider walking if you live close enough, park a few blocks away and walk the remaining distance, or walk to your bus stop.
Box Tops collection
The spring expiration deadline for Box Tops is coming! Please clip your Box Tops and return them to the red bins near the auditorium before February 25th.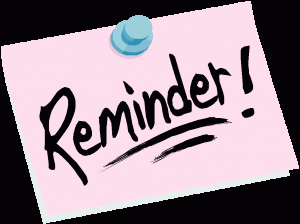 Getting to School Safely this Winter – Tips from Safe Routes
We loved seeing so many people walk to school and join the PTO for coffee the week of Thanksgiving. Now that we have less sunlight and colder weather, we need to re-think how we get our kids to school safely. Here are some tips from Bowen's Safe Routes to School Committee:
Dress appropriately – warm coat, gloves, hat and boots are critical. Snow pants can also make a walking commute much more comfortable.
Bring a light – if it's darker when you're walking, bring a bike light or even a flashlight so cars can see you. Be sure to only cross at crosswalks and use extra caution when walking by driveways.
Report – use the 311 app to report areas that are not properly shoveled or plowed. And be sure your own sidewalks are plowed and free of ice and snow.
Avoid the Blue Zone if possible – Cypress Street is even narrower in the snow. Try to avoid the Blue Zone, unless it's absolutely necessary. Walk to school if possible, park on one of the streets nearby and walk, drop kids in a safe spot a few blocks away and have them walk with a buddy, or drop off and pick up on Langley Path, behind the school.
Bowen PTO Directory
The Bowen PTO Directory is now on-line! To access, please click the link below and enter your log-in information or download the MySchoolAnywhere app.