Welcome to the Bowen PTO! We are in the midst of another great year with our vibrant Bowen community, though this year looks different than previous years. There are many programs, events and initiatives happening this year that are enriching our students' experiences and enhancing our Bowen community for children learning in both hybrid and DLA models. We wholeheartedly invite you to participate in PTO activities throughout the year and thank you for taking the time to be involved. It is a sure way to put a smile on your child's face.

Virtual Book Fair 
Our annual Book Fair is now completed. Thanks to all of the families who participated in purchasing books and supporting the PTO!
Bowen Spirit Week
We loved seeing all of the Bowen spirit (and pajamas and silliness) during Spirit Week. Thanks for participating. Stay tuned for information on Bowen spirit wear…coming soon!
It's not too late to get your Bowen car magnets while supplies last! $10 for the Bobcats logo or $5 for the "Bowen" design. Venmo available. Supplies are limited. Please let Melanie Hildebrandt (mbirnhol at gmail) know you want one, and we will include it in your next DLA pick up or drop it at your house.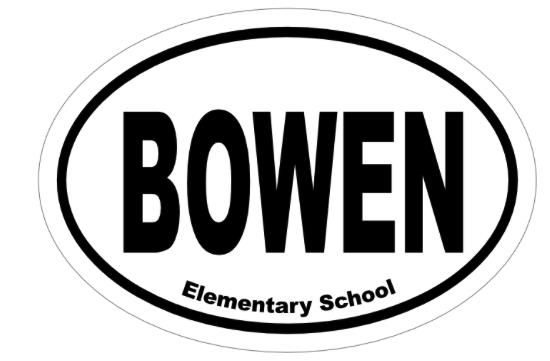 Bowen PTO Directory
The Bowen PTO Directory has been updated to use Membership Toolkit as our new directory app. Please click this link to access the new website.